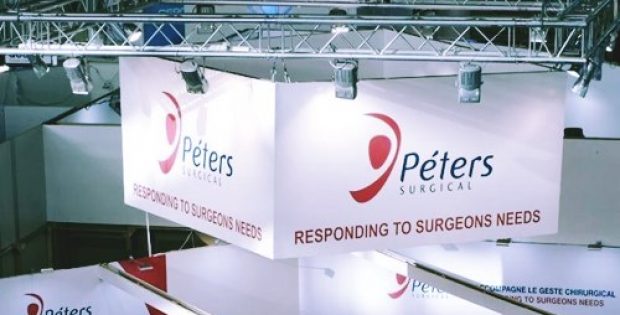 Reports suggest that the France based medical devices manufacturer Peters Surgical has invested more than 5 million euros (about Rs. 40 crores) for expanding its production facility in India. The investment has supposedly helped the company to grow its annual manufacturing capacity to 33 million surgical sutures, claims an official source.
Further from the reports, the company also plans on manufacturing more products like the tissue glues, surgical clips, surgical meshes and single use instruments for laparoscopic surgery at its facility located in in Manesar, Haryana. For the uninitiated, Peters Surgical is among the largest wound care companies in France and was founded in the year 1926.
Thierry Herbreteau, Group CEO of Peters Surgical, confirmed in a statement that the company has increased the capacity of its manufacturing plant from previous 9 million sutures per year to 33 million surgical sutures per year as of now. Peters Surgical is also planning to roll out and make more products in its portfolio in India, which would include laparoscopic instruments, surgical glue and surgical clips.
Herbreteau further mentioned that the company has made an investment of more than 5 million euros for the upgradation of the facility. This production facility in India will not only serve the patients in the country, but in other countries as well. The company further plans to build an IT and logistics, research and development hub in India.
When asked whether Peters Surgical seeks to increase the workforce of the company in India, Herbreteau said that the company currently employs around 230 people, which would go up to 500 over the upcoming five years. Herbreteau revealed the growth and expansion plans of the company in India, saying the company is looking forward to some acquisition strategies to grow its distribution network along with completing the company's portfolio of products.