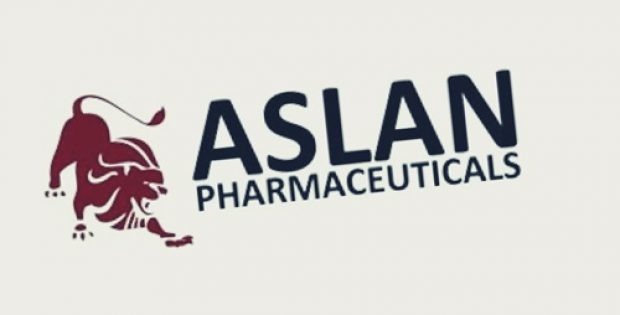 The study shows improvement in PFS in patients treated with metastatic gastric cancer therapy varlitinib.
Renowned clinical-stage biopharmaceutical firm, ASLAN Pharmaceuticals has recently announced an update on the global placebo-controlled phase 2 clinical study of varlitinib, as first-line therapy in metastatic gastric cancer patients, while evaluating varlitinib plus mFOLFOX6 against placebo plus mFOLFOX6.
Sources close to the matter state that patients given varlitinib plus mFOLFOX6 after 12 weeks showed an average tumor reduction of around 22.0% compared to 12.5% for patients treated with just mFOLFOX6. Upon a recent review of 17 PFS (progression-free survival) events, there was an improvement in PFS in patients treated with varlitinib, claim sources.
Reports suggests that the overall patient characteristics between the two arms were well-balanced apart from baseline ECOG status. The share of patients with the top performance status (ECOG of 0) was also higher in the control arm (46.2%) than in the varlitinib arm (19.2%).
Moreover, varlitinib along with mFOLFOX6 was recorded to be well-tolerated as 73.1% of patients consuming varlitinib experienced a grade 3 or higher adverse event as compared to 88.5% of patients just taking mFOLFOX6, claim reports.
According to a press release, Dr. Mark McHale, COO, ASLAN Pharmaceuticals, said that the first-line gastric cancer is a tough indication to treat. He said that, although the firm is disappointed by the study findings, ASLAN is encouraged by the positive safety data and remains confident that varlitinib's strong pan-HER inhibition has the potential to offer benefits in biliary tract cancer (BTC) where HER family expression is high.
He added that the company is looking forward to offering the upcoming data in first-line BTC at ASCO GI, the Gastronomical Cancers Symposium, and delivering topline data from its key TreeTopp study in second-line BTC expected in the second half of 2019.
Sources claim that ASLAN will continue to analyses data from the recent study, working with researchers on the future publication of these results, and will focus on development in BTC and other indications where varlitinib has confirmed activity.