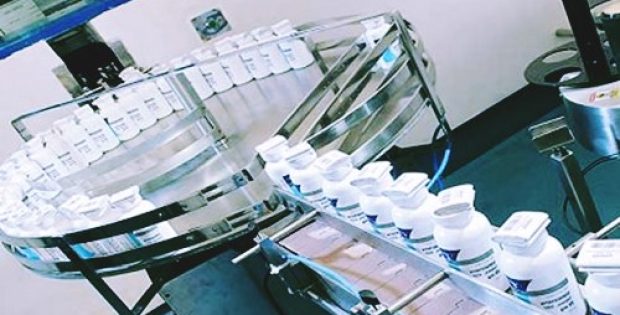 Renowned pharmaceuticals company Pharma major Dr Reddy's Laboratories Ltd., has reportedly brought the Propofol Injectable Emulsion to the U.S. shores. Propofol, a therapeutic generic equivalent version of Diprivan (propofol) Injectable Emulsion, has been given the green signal by the U.S. Food and Drug Administration and will now be commercially available in the nation.
The Propofol Injectable Emulsion, under ordinary circumstances, is used for inducing general anesthesia and sedation in intensive care units.
According to a release by Dr Reddy's, the company is fanatically cautious about its drug portfolio usage, and is known to neither condone nor support the off-label usage or misuse of its drugs. Sources familiar with the knowledge of the matter state that in order to exercise maximum caution, Dr. Reddy's deploys distribution controls to market Propofol Injectable Emulsion. Also, the company neither accepts nor plans to accept orders from prison systems and correctional facilities who intend to incorporate the product in lethal injections.
For the record, the Diprivan brand and its generic equivalent registered U.S. sales of around USD 310 million for the latest 12 months that ended in November 2018.
Incidentally, last year the company brought another product to the U.S. market. In December 2018, Dr. Reddy's declared the launch of the Sevelamer Carbonate for Oral Suspension, in 2.4 g and 0.8 g packets. The drug is a therapeutic generic equivalent version of Renvela for Oral Suspension.
About Dr Reddy's Laboratories Ltd:
Dr. Reddy's Laboratories is an India-based multinational pharma company headquartered in Hyderabad, Telangana. Founded by Anji Reddy, who worked earlier in Indian Drugs and Pharmaceuticals Limited, Dr. Reddy's manufactures and markets a widespread spectrum of pharmaceuticals in India and abroad. Endowed with a range of 60 APIs (active pharmaceutical ingredients) for diagnostic kits, biotechnology products, critical care, and drug manufacturing, the company  biotechnology products, the company also boasts of a portfolio of over 190 medications.