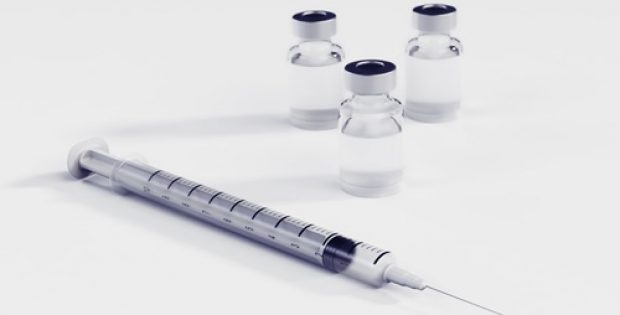 The FDA will decide on the definitive approval by the 19th of August 2019.
The U.S. Food & Drug Administration (FDA) has reportedly accepted the BLA (Biologics License Application) submitted by the Swiss multinational healthcare company, Roche. The company has been officially granted Priority Review for its Polatuzumab Vedotin, in combination with BR (Bendamustine plus Rituxan) for treating patients with refractory or relapsed (R/R) DLBCL or diffuse large B-cell lymphoma. Apparently, the FDA will decide on the definitive approval by the 19th of August 2019.
Trusted sources report that the BLA is grounded on the GO29365 study results showing that the polatuzumab vedotin plus BR has improved median overall survival, in comparison to BR alone, in people with R/R DLBCL who are not fit for a haematopoietic stem cell transplant.
For those uninitiated, the GO29365 study is a global Phase 1b/2 randomized study that assesses the tolerability, safety and activity of polatuzumab vedotin in combination with BR or R/R DLBCL. The Phase 2 stage is said to have randomized around 80 patients with pre-treated R/R DLBCL. The enrolled patients received an average of two prior therapies (a range of 1-5 prior therapies in the BR arm and a range of 1-7 prior therapies in the polatuzumab vedotin arm). The PET (positron emission tomography) measured the primary endpoint to be CR (complete response), as evaluated by an IRC (independent review committee).
An official press release by Roche claims that Polatuzumab vedotin has also been conferred the Breakthrough Therapy Designation by the FDA, in addition to the PRIME (PRIority MEdicines) designation by the EMA (European Medicines Agency) in 2017, for the treatment of R/R DLBCL.
Sandra Horning, MD, Chief Medical Officer, Roche, was quoted saying that polatuzumab vedotin plus BR is a potential, first-in-class antibody drug conjugate, that has helped improve certain clinical results. Horning further added that the healthcare major is currently working with the FDA in a bid to provide patients suffering from this aggressive disease, with the new significant option at the soonest.