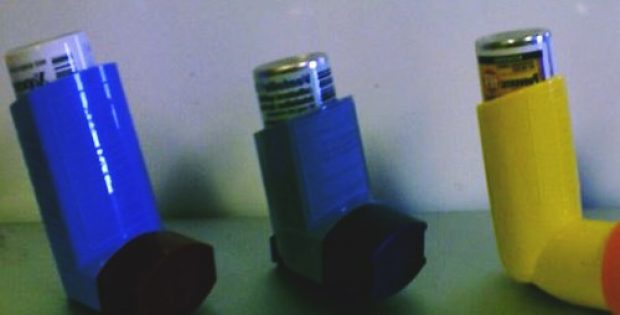 India's leading pharmaceutical company, Glenmark Pharmaceuticals Ltd, has reportedly announced that its subsidiary has acquired the marketing authorization in Germany for Fluticasone / Salmeterol DPI (Dry Powder Inhaler). If sources are to be relied on, the product is a generic version of GlaxoSmithKline plc's (GSK) Seretide Accuhaler.
As per authentic reports, Fluticasone/Salmeterol DPI (dry powder inhaler) seems to be a combination of two drugs used for the treatment of asthma and COPD (Chronic Obstructive Pulmonary Disease). The product would be sold by the company in Germany under the name 'Salflutin', claim sources.
According an official press release by Glenmark Pharmaceuticals, Achin Gupta, Executive Vice President and Business Head of Latin America and Europe, states that the generic Fluticasone / Salmeterol dry powder inhaler will be their company's first inhalation product in Germany and would justify Glenmark's capabilities in the complex inhaled respiratory products segment.
For the uninitiated, Salflutin has a huge potential in Germany and the company is apparently looking forward to growing their business in the European market via introducing their new product.
As per sources familiar with the development, in the year 2015, Glenmark had signed a strategic development and licensing deal with Poland's pharma company, Celon Pharma S.A. The deal entailed the development of a generic version of the Seretide Accuhaler product – Fluticasone / Salmeterol DPI and its marketing in around 15 European countries.
Sources close to the matter claim that Glenmark has already launched the Fluticasone/Salmeterol DPI drug in Sweden, Denmark, and Norway, to resounding success.
Quoting data from health and clinical research firm, IQVIA (Quintiles IMS Holdings, Inc.,) Glenmark Pharma claims that its Fluticasone / Salmeterol DPI had effectively acquired revenue worth USD 844 million in Europe in the 12-month period that ended on March 2018. Experts state that the valuation depicts the success rate of the drug across most European countries – thereby indicating that it would fare successfully across Germany as well.