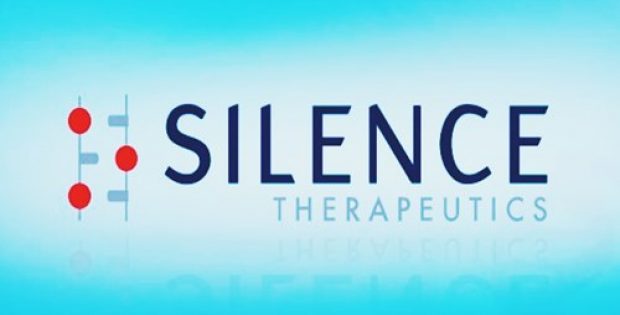 Silence Therapeutics PLC, a UK based biotechnology firm, has reportedly grabbed headlines by announcing the launch of its first-in-human clinical test, anticipated to kick off in the second half of 2019. For the record, Silence Therapeutics boasts of expertise in RNA interference, which is a line of treatment that deals with genes that most probably cause diseases.
Industry experts claim that this kind of treatment has only been experimental so far, but it has witnessed unexpected progression of late, with United States regulators allowing the use of the first RNAi drug recently.
Silence is reportedly involved in a clinical trial approval of SLN124, which is a highly competent treatment for various genetic diseases like beta thalassemia, a kind of rare blood disorder.
According to a company statement, the SLN124 authorization is anticipated to be settled by year-end. Once that is attained, the strategy is to go for an orphan drug title, which would reportedly speed up progress in the direction of a phase 1b clinical trial, scheduled to commence in the second half of 2019.
According to credible sources, SLN226 is the next drug in the pipeline by Silence, it has garnered massive potential to help abstinence in individuals having alcohol dependency. Presently, the SLN226 drug is in preclinical phase of development, but it is anticipated to start in-human clinical trials in the year 2020, cite sources.
Reportedly, all the clinical developments will now be overseen by a novel management lineup, led by industry expert David Horn Solomon, who has replaced previous Silence Chief Executive, Ali Mortazavi, in summer this year.
Authentic sources claim that Silence had a huge balance of £34.3mln toward the end of June, enough to fund all the aforementioned clinical trials, intellectual property protection, and pipeline expansion activities. The primary reason behind the hike in cash balance was Silence's investment in Arrowhead Pharmaceuticals Inc. However, extensive expenditure in research and development of two lead projects led to the company reporting a loss before tax of £8.7mln in the 6 months that concluded on 30th June, cite sources.